Viewing events from July, 2012
July 31, 2012, 10 p.m. - Aug. 1, 2012, 2 a.m. at Wonder Bar
Shigeto
Artists take on pseudonyms for a multitude of reasons, but in Zach Saginaw's case, those reasons run deeper than most. Zach records under the name Shigeto. It's his middle name; it's also his grandfather's name ...
July 24, 2012, 10 p.m. - July 25, 2012, 2 a.m. at Wonder Bar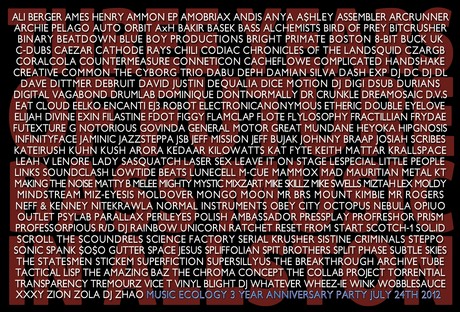 Expect total mayhem as we celebrate 3 years of our residency at Wonder Bar! T-shirts, chocolate covered strawberries and more!
Blue Boy Productions will headline!
BBP is a duo specializing in intense bass heavy dance music that spans the genres ...
July 17, 2012, 10 p.m. - July 18, 2012, 2 a.m. at Wonder Bar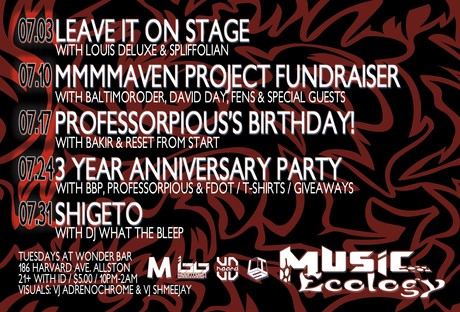 Bakir
Our dear friend Bakir is making a special Boston appearance to celebrate the birthday of Music Ecology's own Professorpious. Some of you know Bakir as the headliner from the very first Music Ecology night at Wonder Bar, others ...
July 10, 2012, 10 p.m. at Wonder Bar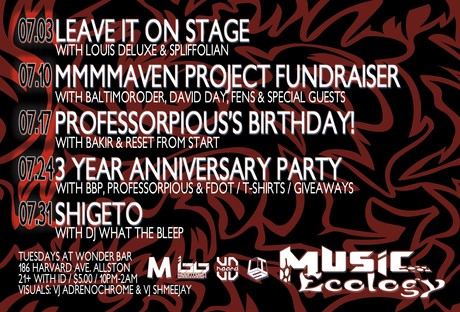 Our friends at Mmmmaven are opening up an EDM production academy right in Central Square. For some reason, DJing equipment is pretty expensive these days. Music Ecology is hosting a fundraiser to help collect a few bucks for this project ...
July 7, 2012, 10 p.m. - July 8, 2012, 2 a.m. at Machine Nightclub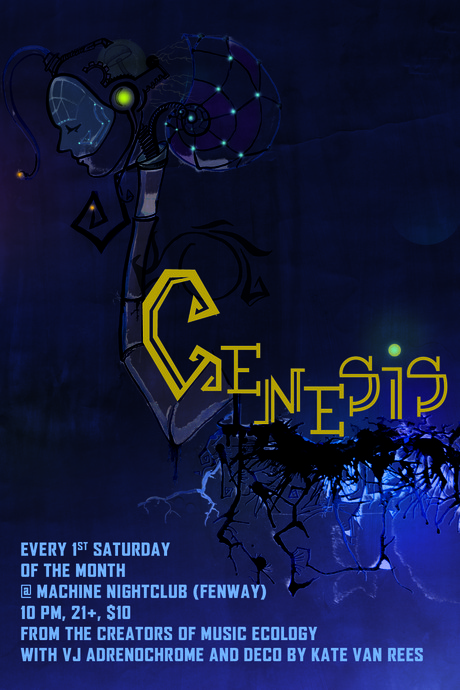 "Therefore I should infer from analogy that probably all the organic beings which have ever lived on this earth have descended from some one primordial form, into which life was first breathed." -Darwin

No matter where you're from, how ...