Viewing events from June, 2012
June 26, 2012, 10 p.m. - June 27, 2012, 2 a.m. at Wonder Bar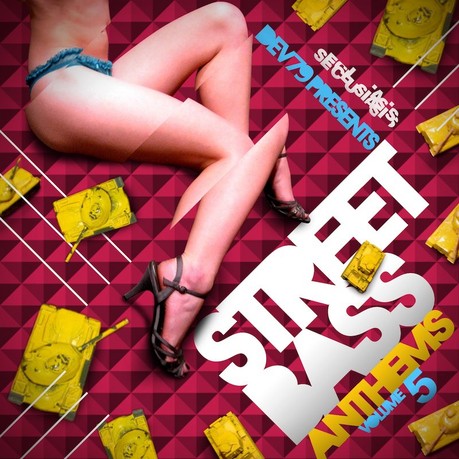 DEV79 (Seclusiasis, Slit Jockey, Made In Glitch)
Philadelphia's brazen Dev79 has been bangin' out the underground sounds for years. With his current releases "Street Bass Anthems Vol. 5" on Seclusiasis and "Some Smut Only Comes Around Once" on Made ...
June 19, 2012, 10 p.m. - June 20, 2012, 2 a.m. at Wonder Bar
LuneCell (FractalTribe/Sonic Beating, BOS) *Psybreak/step
LuneCell is Tim Howe from Eastern United States. Psychedelic music and fractal visualizations are his specialty. He's inspired by psychedelic gatherings and the fringe culture they manifest. Recently being added to Occulta ...
June 12, 2012, 10 p.m. - June 13, 2012, 2 a.m. at Wonder Bar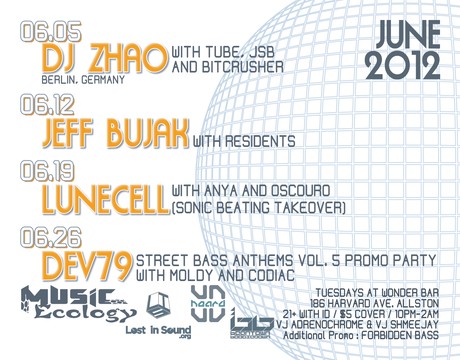 Jeff Bujak
Jeff Bujak is a Northampton, MA based keyboardist/producer/composer who has designed a new style of intelligent dance music (IDM) that dives deep into the waters of complex electronica and he's carving a fresh path in ...
June 5, 2012, 10 p.m. - June 6, 2012, 2 a.m. at Wonder Bar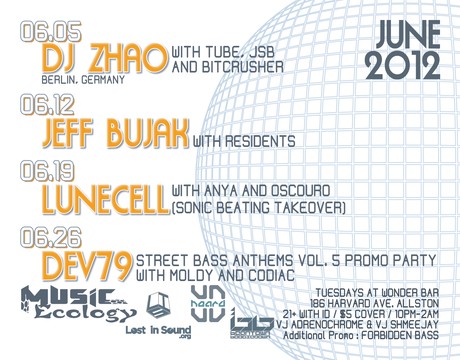 DJ Zhao
DJ Zhao brings the best contemporary and classic dance music together from all five continents, with focus on Africa. With in depth selections spanning wildly different times and places, DJ Zhao's remix and mashup work directly connects ...
June 2, 2012, 10 p.m. - June 3, 2012, 2 a.m. at Machine Nightclub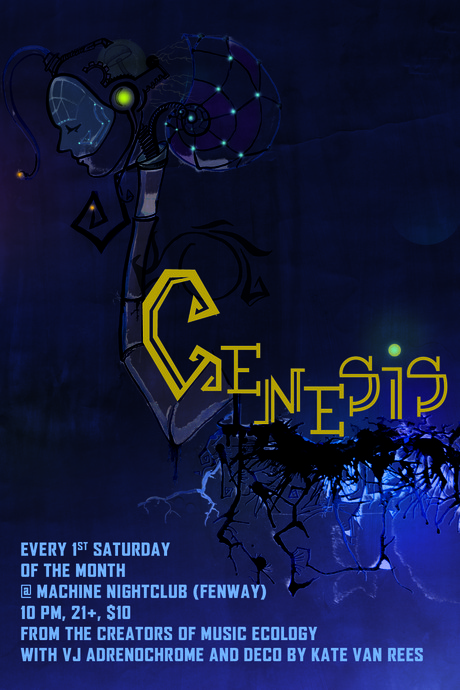 Music Ecology crew invites you to an all new Genesis - a unique weekend bass music party experience with deco by Kate Van Rees and visuals by VJ Adrenochrome. We continue to build our new magical world where anything is possible ...