Viewing events from June, 2010
June 29, 2010, 10 p.m. at Wonder Bar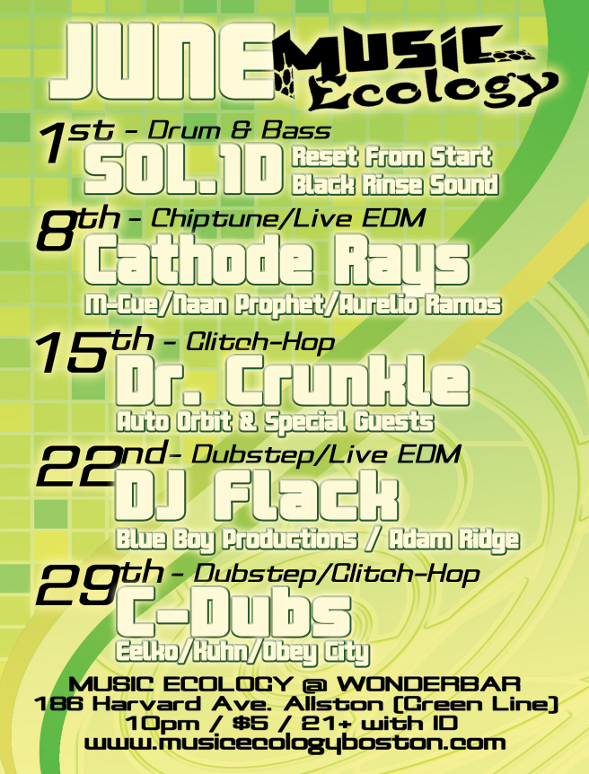 Music Ecology will once again be held at the DOWNSTAIRS lounge in Wonder Bar this week as the venue makes some updates to their upstairs bar.

Music Ecology is proud to present another night of all original bass music from ...
June 27, 2010, 7 p.m. at Wonder Bar
Last Sunday on June is approaching which means the time has come for another Visual Enlightenment Art Showcase. Join us as Music Ecology and Wonder Bar (http://www.wonderbarboston.com/) bring you another night of art and music. This event ...
June 22, 2010, 10 p.m. at Wonder Bar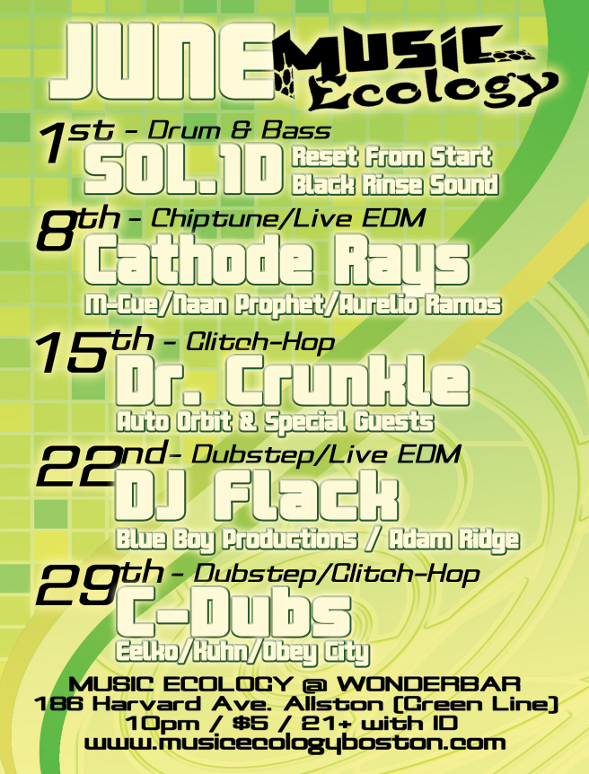 THIS IS A DRIFT DOWN GET DOWN PRE PARTY! Enjoy free admission to this show if you you've already purchased a ticket (confirmation required) to the Drift Down Get Down Festival in South Berwick Maine, which BBP will be ...
June 15, 2010, 10 p.m. at Wonder Bar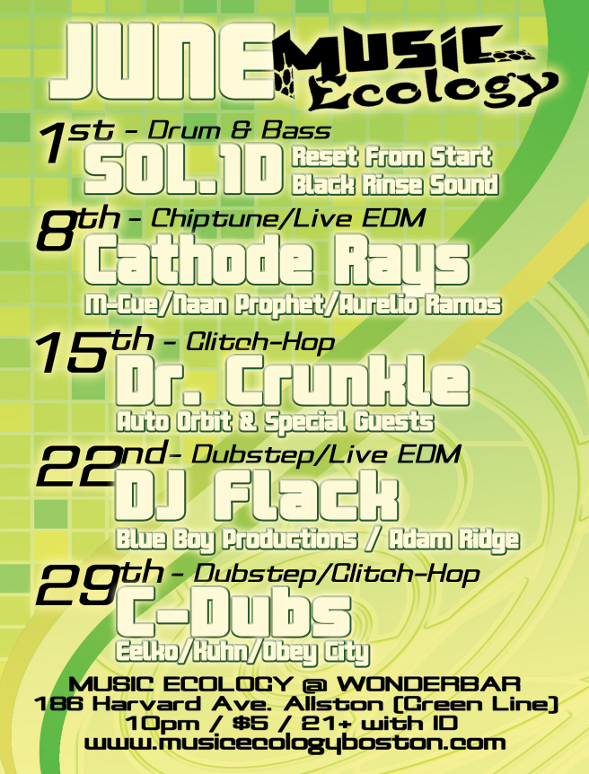 Ditch those work cloths Wook! Wipe that drool and slackjaw look off your face Spunion! Zip your fly up Bro! SOUND THE ALARM!!!
Tuesday Music Ecology Night!!!!!

10-10:45 NeTempo: Greg Nickerson VS Joe Petit (Untz Untz Untz)
http://soundcloud ...
June 8, 2010, 10 p.m. at Wonder Bar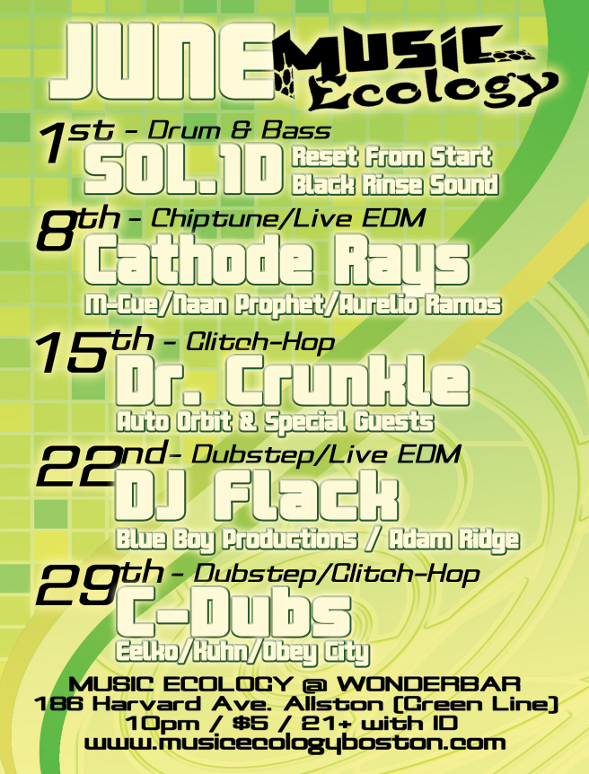 Cathode Rays is a Boston-based chiptune rock band which consists of Rob Lynch, Avi Paul Weinstein, and Kedaar Kumar. Rob started the project as a solo 8-bit programmer and performs live using a Super Nintendo controller to play 8-bit melodies ...