Viewing events from October, 2011
Oct. 25, 2011, 10 p.m. at Wonder Bar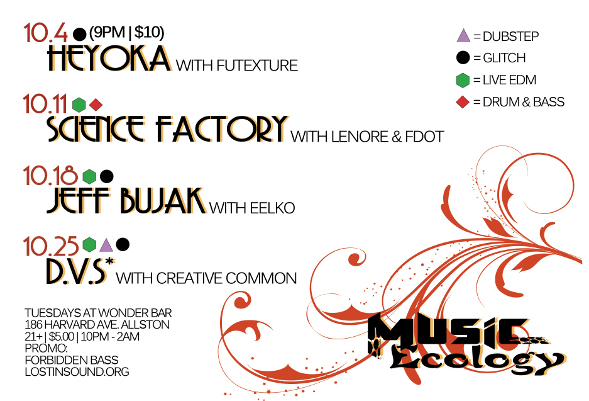 D.V.S* ( Electro Hip Hop/Brightstep/Skygaze )
www.dvsmusic.com
Brooklyn based producer D.V.S* (aka Derek VanScoten) creates that elevated feeling in the listener's chest with his guitar-soaked experimental dance beats.
He currently has music released ...
Oct. 18, 2011, 10 p.m. at Wonder Bar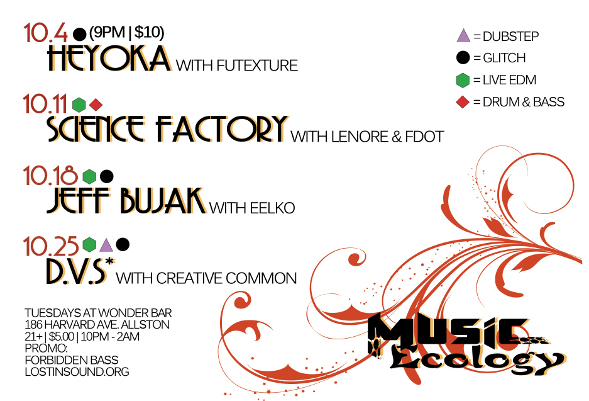 MUSIC ECOLOGY PRESENTS... Jeff Bujak with Eelko
Jeff Bujak
Jeff Bujak is a Northampton, MA based keyboardist/producer/composer who has designed a new style of intelligent dance music (IDM) that dives deep into the waters of complex electronica and ...
Oct. 11, 2011, 10 p.m. at Wonder Bar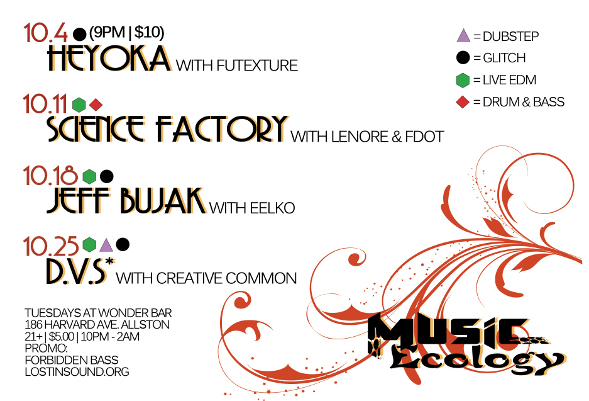 This week we celebrate Shawn Conte's birthday. Shawn aka FDOT aka Furious Styles aka one of The Statesmen aka one of the creators of Music Ecology has decided to get one year older. To celebrate this occasion with us ...
Oct. 4, 2011, 9 p.m. at Wonder Bar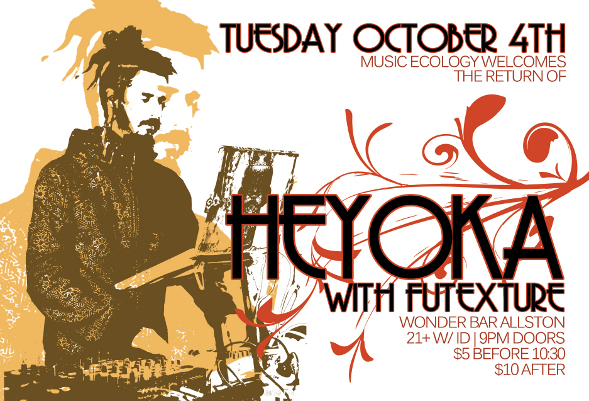 In honor of these special guests, we will start Music Ecology an hour early at 9 PM.
$5 entry from 9 PM - 10:30 PM
$10 after 10:30
Get here early to take advantage of this offer.

Heyoka
Over ...