Viewing events from December, 2011
Dec. 27, 2011, 10 p.m. - Dec. 28, 2011, 2 a.m. at Wonder Bar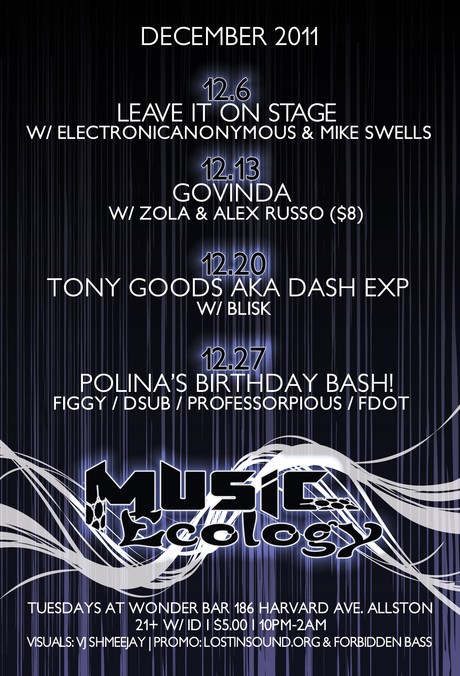 Music Ecology family celebrates yet another birthday and without going into all the dirty details, it's a big one. Join us as one of the crew member turns another year wiser and generally more awesome. Oh, and there will ...
Dec. 20, 2011, 10 p.m. - Dec. 21, 2011, 2 a.m. at Wonder Bar
TONY GOODS (Sounds of Sumo / Kum Curek / dashexp.com | Seattle) (twitter @tonygoodsbass)

Born a bastard lovechild in the Bronx, DASH EXP (Aka Tony Goods) learned from his mother recently that his father (Tony Goodsell) had also been an active DJ ...
Dec. 13, 2011, 10 p.m. - Dec. 14, 2011, 2 a.m. at Wonder Bar
Elevated Arts & Entertainment* and Music Ecology present:

GOVINDA

Govinda is the alter-ego of Austin based producer/composer Shane Madden. He began studying violin and composition at the age of eight and went on to study classical violin at the University ...
Dec. 6, 2011, 10 p.m. at Wonder Bar
Dec. 3, 2011, 10 p.m. - Dec. 4, 2011, 2 a.m. at Machine Nightclub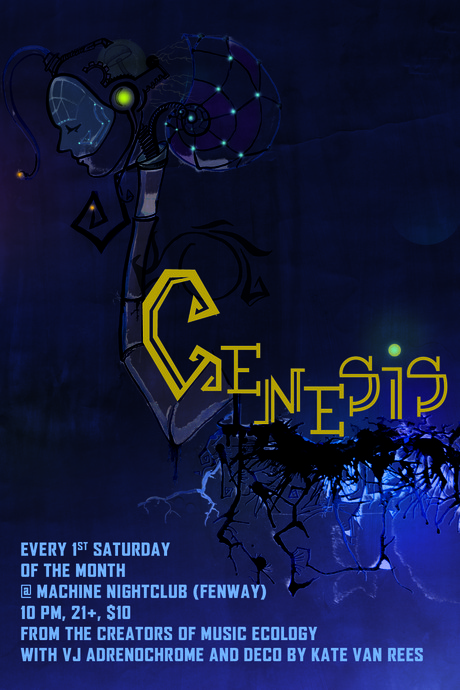 We've partied like there is no tomorrow. We prepared for all the carnage of the apocalypse. Instead we got a second chance. A chance to create a new world, to raise our faces to the sun, to breathe this ...