Viewing events from January, 2011
Jan. 25, 2011, 10 p.m. at Wonder Bar
Durians (NY)
"...an ambitious and highly danceable experiment, recalling STS9 at their most electro, or perhaps Daft Punk at their most organic..." - Dan Bolles, 7Days Magazine, Burlington, VT Dec 15th, 2010
...
Named after the south-east Asian "King of Fruits," this ...
Jan. 18, 2011, 10 p.m. at Wonder Bar
Split Phase (formerly Synewave) is a live electronic duo consisting of Carl 'transient' Martin on keys and live electronics with Mike McIntosh on acoustic/electric drums and samples. Split Phase has been hard at work creating and developing a unique ...
Jan. 11, 2011, 10 p.m. at Wonder Bar
It's time to do it again, and this time its personal! Tonight it is my pleasure to present to you Breaker's Paradise II : Fight Night Edition. For the first time at Music Ecology I have for you an ...
Jan. 4, 2011, 10 p.m. at Wonder Bar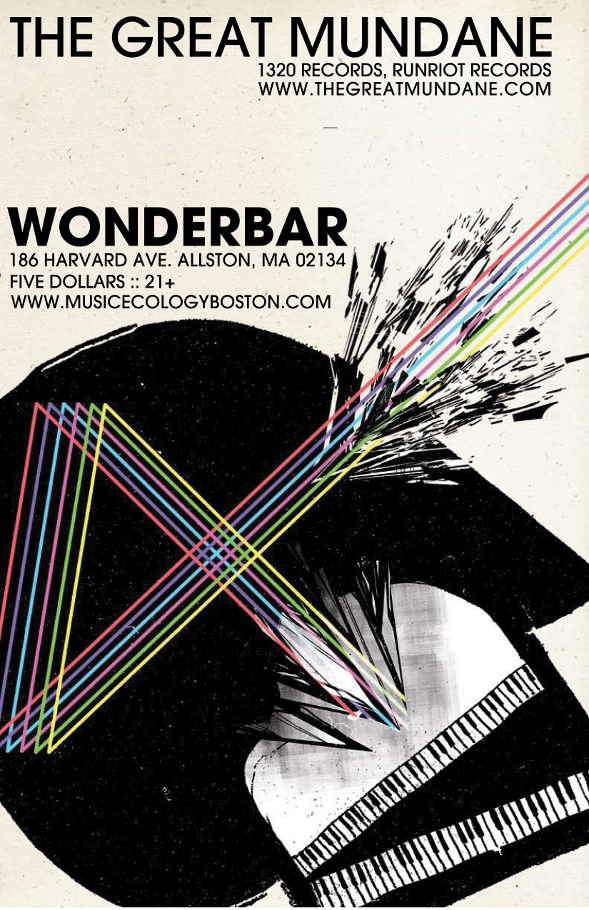 Music Ecology presents: The Great Mundane with Dash EXP and Adam Ridge

The Great Mundane - Portland

Video game deprived and pop culturally challenged, The Great Mundane grew up in a southeastern Michigan home where TV was made of cardboard boxes ...