Viewing events from August, 2013
Aug. 20, 2013, 10 p.m. - Aug. 21, 2013, 2 a.m. at Wonder Bar
Russ Liquid
Russ Liquid is the future-vintage groove-blasting maestro who has stirred the souls and minds of the electronic music world. Renowned for his ingenious compositional approach, this cosmic virtuoso and imprints a prophetic musical experience on his audiences. He ...
Aug. 13, 2013, 10 p.m. - Aug. 14, 2013, 2 a.m. at Wonder Bar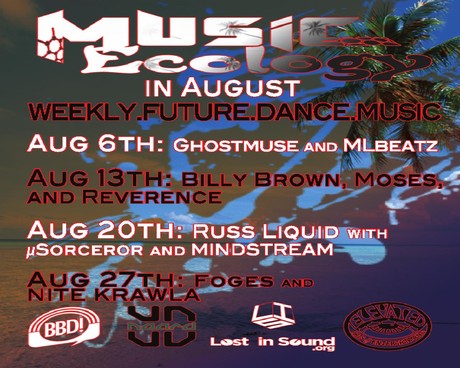 Billy Brown
"The only person you should make music for is yourself. Only then do you deliver true expression."
Hailing from Boston, Billy Brown is a producer and DJ of various flavors of bass. With a degree in Biotechnology from ...