Viewing events from April, 2011
April 26, 2011, 10 p.m. at Wonder Bar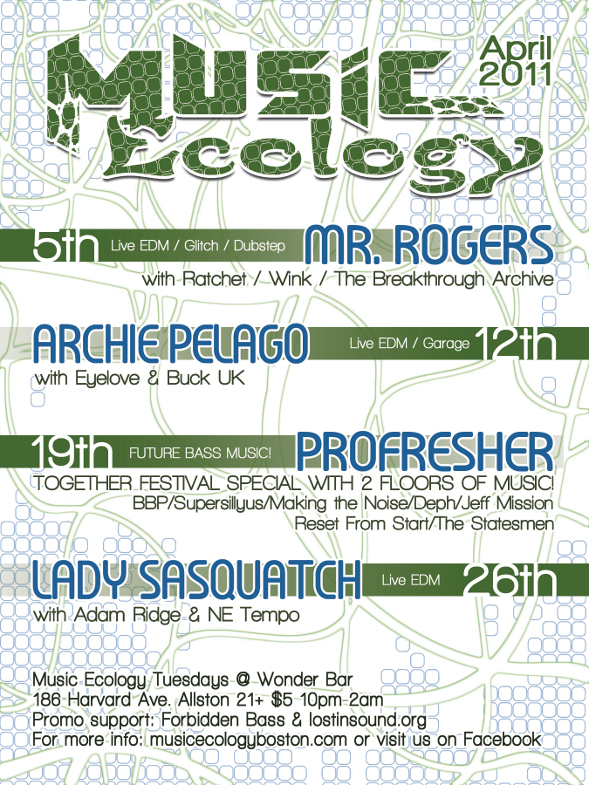 Lady Sasquatch
Lady Sasquatch is a group of four musicians who blur the lines between a live band, a DJ and an endangered mystical mammal. Their music consists of a variety of glitched out heavy weighted hip hop beats, electronic ...
April 19, 2011, 10 p.m. at Wonder Bar
Music Ecology Presents a very special Together Festival Showcase with 2 floors of future electronic dance music!

We thank the masterminds behind Together for all of their hard work in making this festival a reality.

$5, 21+, 10 PM

Come ...
April 12, 2011, 10 p.m. at Wonder Bar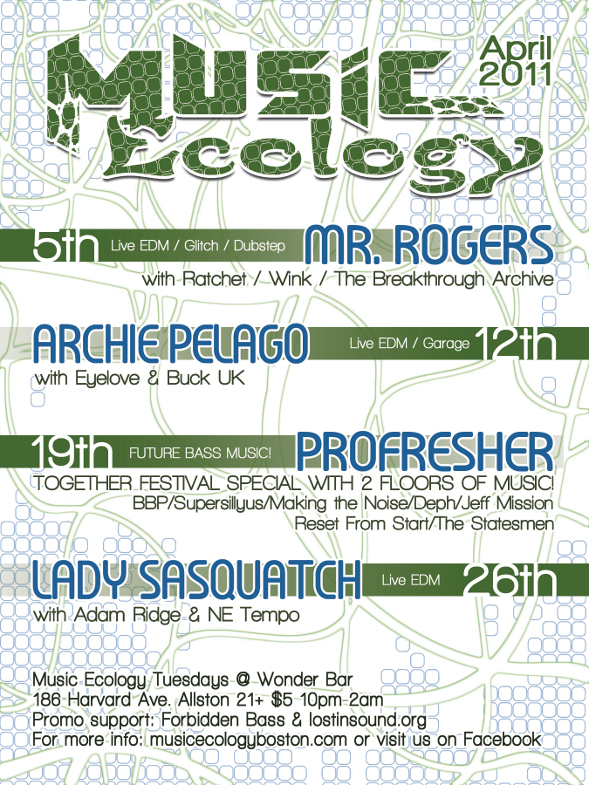 Archie Pelago [Slime Recordings] (NYC) [Live/Experimental/Bass]
Archie Pelago is a new live/production outfit emphasizing the fusion of instrumental textures and experimental beat landscapes. The Brooklyn-based trio is comprised of Cosmo D (cello/ableton wizard), Kroba (sax/fx ...
April 5, 2011, 10 p.m. at Wonder Bar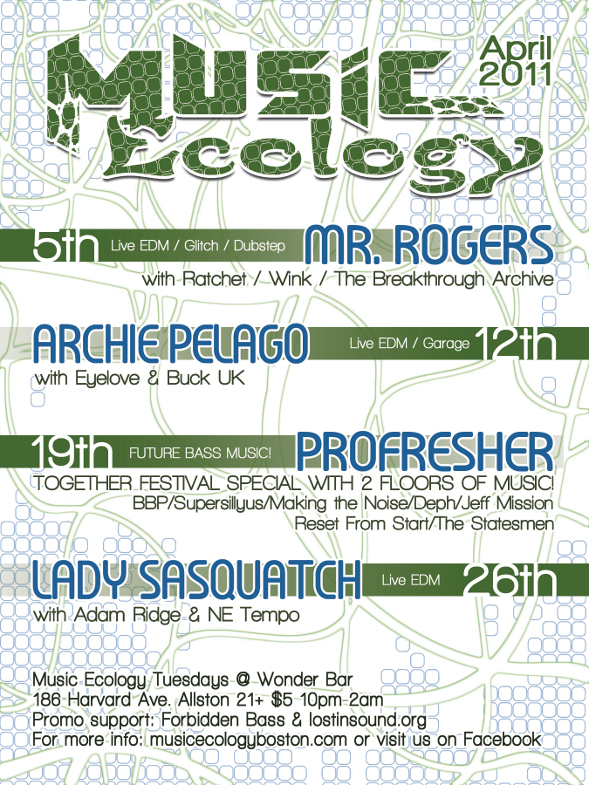 Mr. Rogers
The primal sounds and playful style of Mr. Rogers have long captivated the West Coast underground arts community, but now the secret is out and this pioneering producer is poised to conquer the far reaches of the dance ...