Viewing events from September, 2011
Sept. 27, 2011, 9 p.m. at Wonder Bar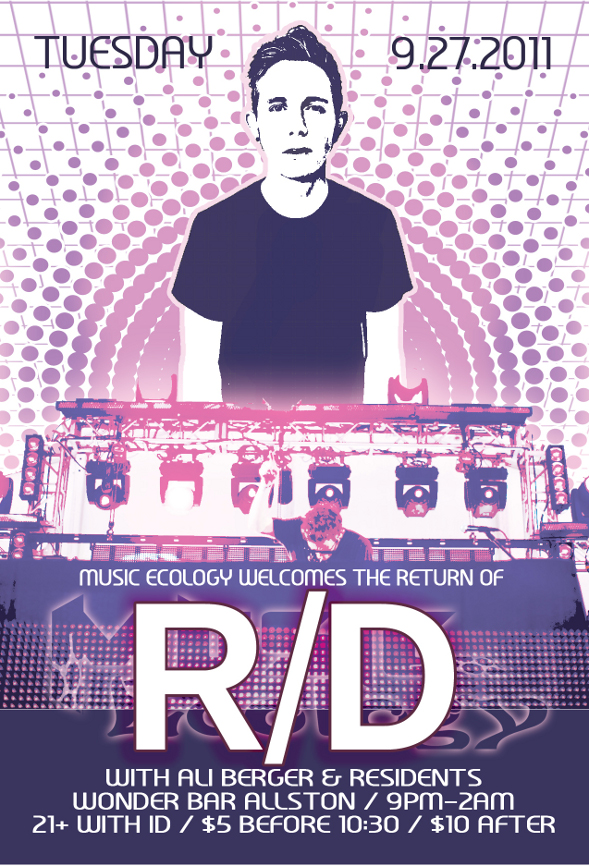 In honor of this special guest, we will start Music Ecology an hour early at 9 PM.
$5 entry from 9 PM - 10:30 PM
$10 after 10:30
Get here early to take advantage of this offer.

R/D ...
Sept. 20, 2011, 10 p.m. at Wonder Bar
Durians

"an ambitious and highly danceable experiment, recalling STS9 at their most electro, or perhaps Daft Punk at their most organic" - Dan Bolles, 7Days Magazine, Burlington, VT Dec 15th, 2010

The Durian, the spiny, stinky fruit, is both famous and ...
Sept. 13, 2011, 10 p.m. at Wonder Bar
Music Ecology brings you even more fresh EDM! This week from:

$0_$0_gutteR (Vermin Street)
Krallspace (http://soundcloud.com/krallspace)
THE MIGHTY RUMPUS (http://the-mighty-rumpus.com/)

$0_$0_gutteR (Vermin Street)
One of the founding members of the notorious Boston underground ...
CruTopia, in conjunction with The Stone Church Meeting House, is proud to welcome Music Ecology All-Stars ProfessorPious, Ali Berger and BASEK to "lerNd", a weekly electronic music spotlight. These cats have been tearing up down in Boston, and here's ...
Sept. 6, 2011, 10 p.m. at Wonder Bar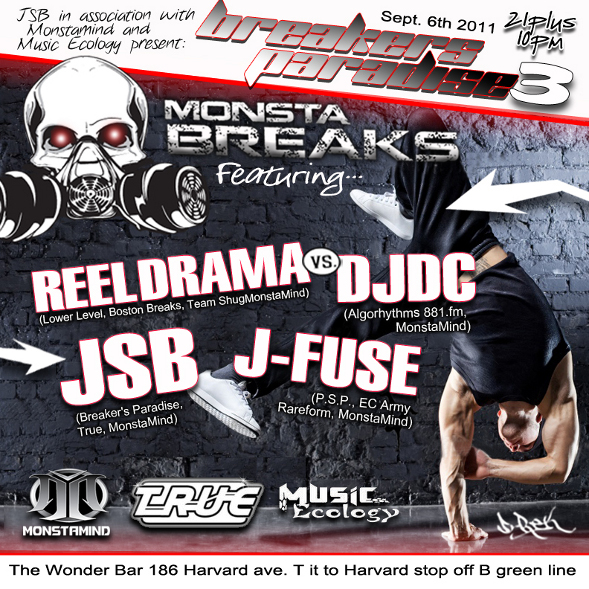 MONSTAMIND BREAKS CREW IN FULL EFFECT!

REEL DRAMA vs. DJ DC ***1st time ever REEL electro tag team set***

This is truly a monumental occasion as 2 of Boston's breakbeat / electro pioneers finally come head to head for the ...