Viewing events from February, 2012
Feb. 28, 2012, 10 p.m. - Feb. 29, 2012, 2 a.m. at Wonder Bar
The boys are coming home (although they never really left)
Music Ecology presents an evening with resident live EDM duo and founding Ecology members:

Blue Boy Productions! (playing 2 sets!)
http://blueboyproductions.net/
BBP is a duo specializing in intense ...
Feb. 21, 2012, 10 p.m. at Wonder Bar
Oh boy! This one is going to be special! Bakir & Sirios are coming back to town and doing a rare show with Boston's own reggae super star Mighty Mystic!!! This show is going to be for the books! Support ...
Feb. 14, 2012, 10 p.m. - Feb. 15, 2012, 2 a.m. at Wonder Bar
Come raise your glasses to celebrate Ali Berger's turning a very special age!

Wheez-ie (Mmmmaven)

Wheez-ie is a 23 year-old producer/DJ from Houston who specializes in the dancefloor-shaking madness that is bass music. He has already released two ...
Feb. 7, 2012, 10 p.m. - Feb. 8, 2012, 2 a.m. at Wonder Bar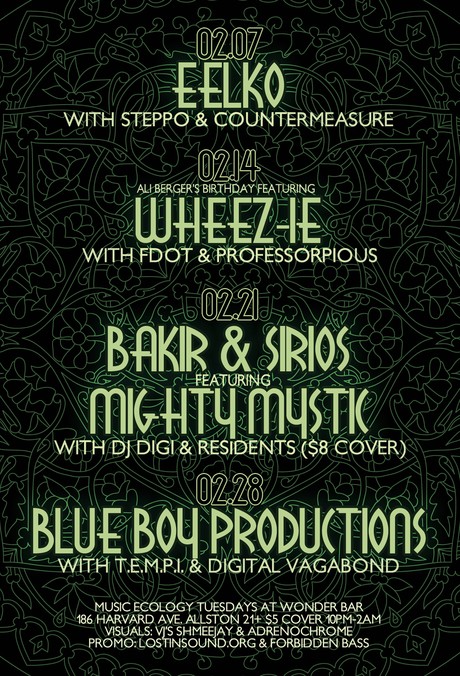 Eelko

Eelko, born Christopher Carchedi, is a live performing artist hailing from Boston, who with his music blurs the lines between hip hop, funk, trance, dubstep, and a plethora of many other influences. Drawing inspiration from a love of avante ...
Feb. 4, 2012, 10 p.m. - Feb. 5, 2012, 2 a.m. at Machine Nightclub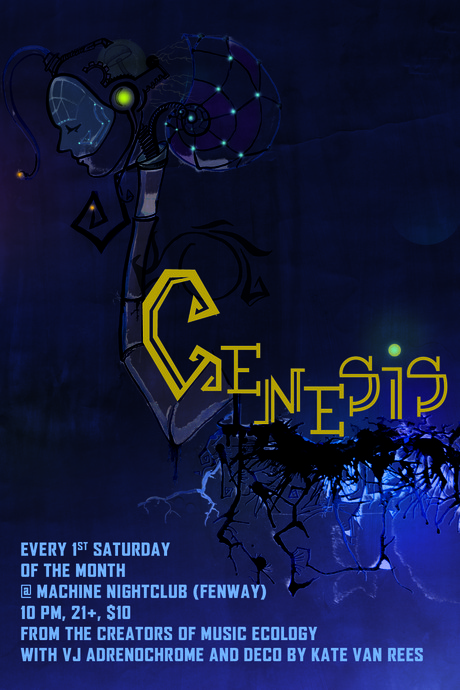 We've partied like there is no tomorrow. We prepared for all the carnage of the apocalypse. Instead we got a second chance. A chance to create a new world, to raise our faces to the sun, to breathe this ...