Posted by: Alex Russo 5 years, 12 months ago
(Comments)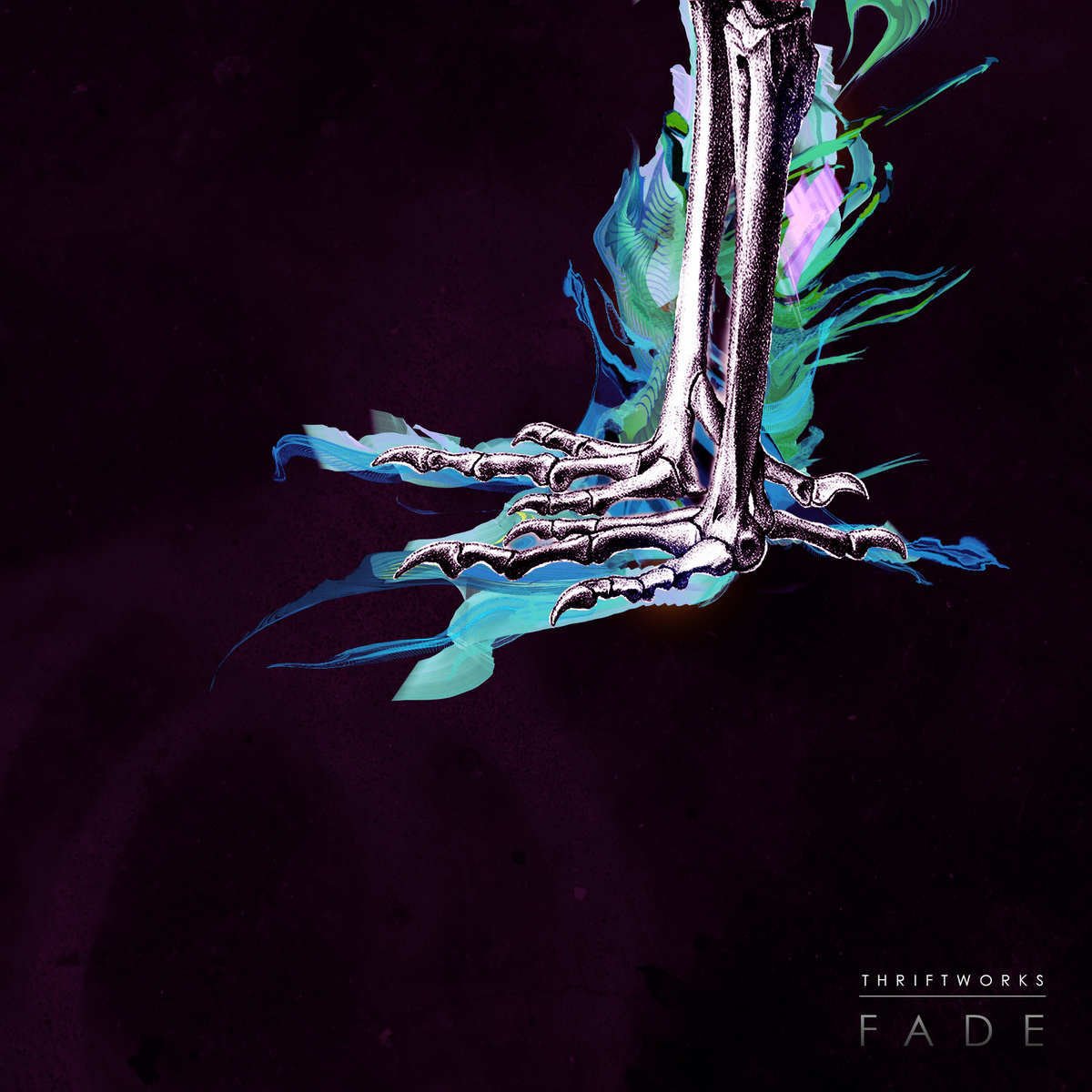 Thriftworks has been having a pretty massive year. Last fall the Northeast was treated to a couple of special Thriftworks performances, an underground warehouse set headlining lespecial's "lespectacle" event in Brooklyn, and a sold out Halloween rager at Middle East Downstairs in Boston. I was lucky enough to play support on both events with Blue Boy Productions, and that week made Thriftworks an immediate personal perennial favorite for spooky fall beats and year round chillout vibes.
Since last fall, besides apparently prepping a 3 part full length release in Fade/Fader/Fadest, just one of Thriftworks' (aka Jake Atlas) many recent achievements includes supporting Bassnectar on tour this Spring (quick shoutout to Bassnectar for supporting fresh underground producers and underrated veterans this year - bringing them on as support for tours and/or including them on his latest remix album!).
Fall was ramping up by the time I heard the news that there would be a new Thriftworks release. I was already playing his 2013 release Deviation on repeat as I walked through Boston watching the leaves turn. Since Thriftworks first caught my attention with Rainmaker, released early 2012, his style has become increasingly refined, subtle, and clean. While his older albums struggled a bit to find their vibe, Fade instantly brings its listener back to the familiar world that was found on last year's Deviation. I think in many instances the new album combines the pristine production of Deviation with some of the more organic sounds and atmospheres of his older work. This album also continues to solidify some of his audible trademarks including erratic wobbles, twisted vocals, eerie atmospheres, and an overall sound that is intense, but chill at the same time. And weird. Always weird. I like weird.
Overall Thriftworks is quickly confirming his status as one of the best in the game for heavy, wonky, wobbly, glitchy, chillout beats. My favorite track on the new release is Seismic Turf featuring Mythicalifornian - an MC I've never heard of who successfully delivers twice on this album (the second appearance being on the drumless closing track, Reggie). I highly recommend downloading Fade and donating if you can!