Posted by: Polar Vortex 6 years, 4 months ago
(Comments)
We have a guest blog post for you this week courtesy of Ryan Bach
_____________________________________________________
Ryan Bach was raised in Glenview, Illinois before attending Boston University, where he studies business. Currently he is working for a
legal consulting
firm in the Beacon Hill area of Boston, MA.
_____________________________________________________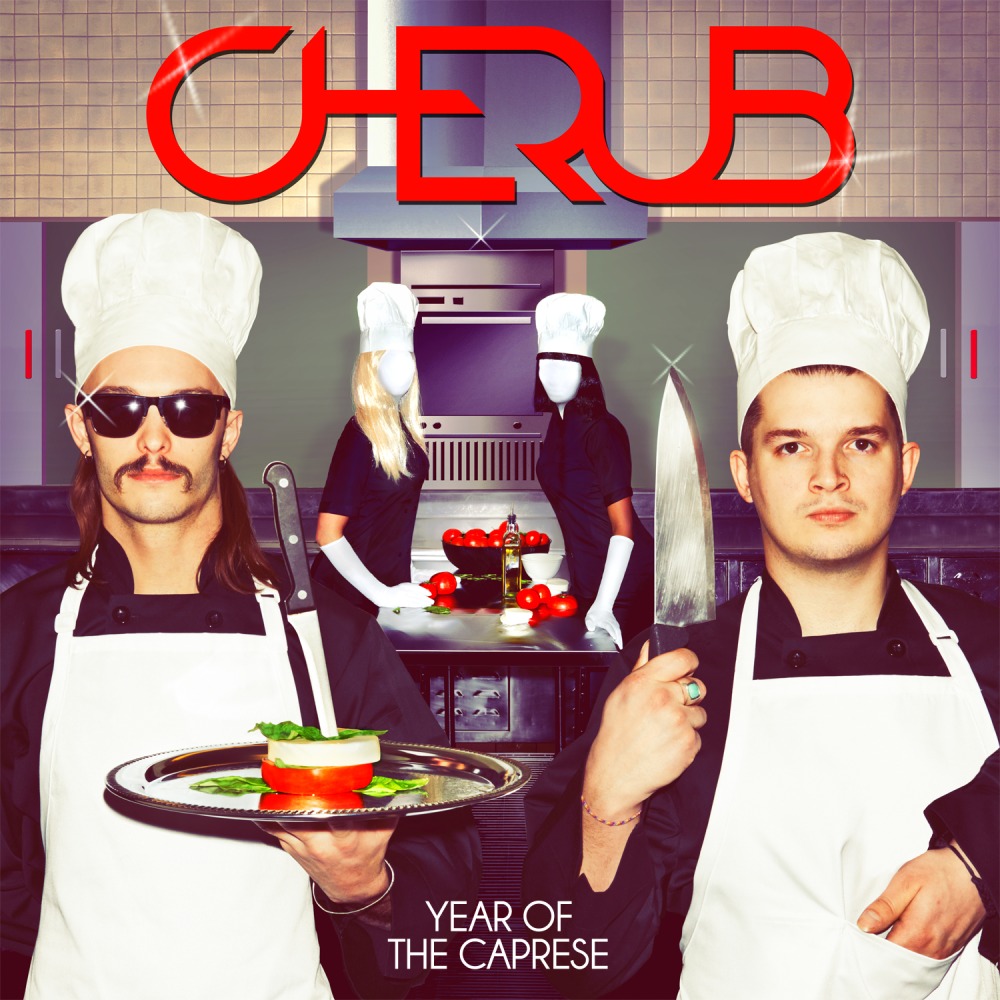 Cherub's Funky Follow-Up Album
Cherub – Year of the Caprese
Released: May 27th
Overall Rating: 8.5/10
Highlight: Throwback '80s beats with a new-age kick on "Disco Shit"
Being recently signed on with Colombia Records,
Cherub
released their second album on May
27th to follow-up on their 2012 debut MoM & DaD. The new album doesn't boast
its predecessor's party components; yet Cherub demonstrates that they can still jam with their unique array of electronic and guitar sounds and their comical and sometimes sincere lyrics. Cherub's newest sounds offer a great soundtrack to your weekend activities.


The album begins with the dreamy introduction song "Simple" and transitions nicely into the album's new-age disco track "Disco Shit." As the album progresses, Cherub begins showing its softer and sexier side with "Freaky Me, Freaky You" and "This Song Is For You." Oddly enough, a song from their debut album "Doses and Mimosas" is also thrown into the middle mix of the album. My favorite tracks are in the latter end of the album, including what could be coined as the epitome of Cherub's sound, "Do The Math" and "Life Saver", along with the mariachi-esque track "Strip to This" featuring FortieBowie. Not to forget their comical use of profanity, Cherub also sings an ode to leaving your troubles behind in a night out with friends in "Tonight." Cherub's unique use of what seemed to be forgotten effect, the Talk Box, along with its catchy throwback electronic beats really make this album stand out.
Overall, Year of the Caprese is a very enjoyable listen from start to finish. While still covering its party elements that grabbed audiences' attention in MoM & DaD, Cherub demonstrates that they are not just another form of Matt and Kim with its expansion
into different sounds in their sophomore album. The duo puts on an incredible live performance as well, and will continue to tour through 2014 to support their new album.

With promising performances at this summer's festivals, including Bonnaroo, Firefly, Wakarusa, and Electric Forrest, Cherub will hopefully begin gaining the attention they deserve after releasing their first full-length album under Colombia Records.